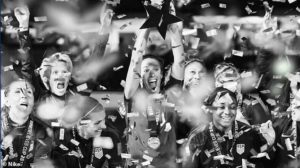 Nike has released an epic commercial in celebration of USA world cup victory.
The USA women soccer team had emerged of the world cup after defeating Netherlands 2-0.
Goals from M. Rapinoe and R. Lavelle, was enough to seal the victory for the Americans.
Just immediately after the match, Nike dropped a commercial celebrating the win and praising the team for their confidence and self belief which was heavily criticized during the tournament and termed as 'arrogance'.
The video focuses on the team's determination, teaching others how to 'talk' and win and stand up for themselves.
Nike shared the video on twitter moments after the final whistle with the caption:
"This team wins. Everyone wins. Victory is when we all win. It's only crazy until you do it".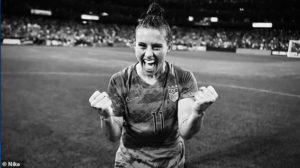 The video is a black and white one minute clip which flashes pictures of fans in the stands, athletes walking onto the soccer field and celebrating their victorious moments in the game, spreading their arms with joy after a goal and kissing a soccer ball after scoring.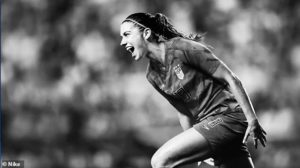 'I believe! I believe! I believe that we! I believe that we will be four-time champions and keep winning until we not only become the best female soccer team but the best soccer team in the world!' a voice in the commercial says.
'And a whole generation of girls and boys will go out and play and say things "I want to be like Megan Rapinoe when I grow up" and they will be inspired to talk and win and stand up for themselves.
'And I believe that we will make our voices heard and TV shows will be talking about us every single day and not just once every four years and that women will conquer more than just the soccer field by breaking every single glass ceiling and having their faces carved on Mount Rushmore and we'll keep fighting not just to make history but to change it forever.'
See video below: