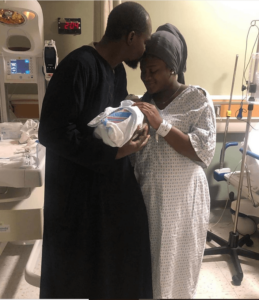 Nigerian actor, Tunde Owokoniran has welcome another bundle of joy with his beautiful wife, Tunmise.
Owokoniran who already has a beautiful daughter named Morayo, is now a proud father of two.
READ ALSO: Tunde Owokoniran Biography: Age & Net Worth
Its certainly raining babies as get to share another good news with Tunde Owokoniran after celebrating Toyin Abraham and her husband for their new born baby and also the comic actor, Tayo Amokade known as Ijebu for his new bouncing baby girl.
However, Owokoniran posted the photo above with the caption:
"And ALLAH has extracted you from the wombs of your mothers not knowing a thing, and HE made for you hearing and vision and intellect that perhaps you would be grateful." (Q. 16:78)…………Alhamdulillah 🙏🏻
Tunde posted another photo with the caption:
Finally morayo meets baby#2 😍😍…. may ALLAH make them the coolness of our eyes (Amin)…🙏🏻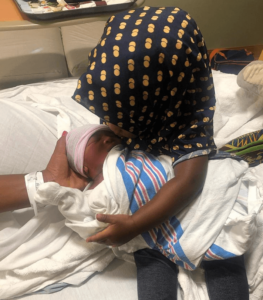 Tunde Owokoniran got married to his wife, Tunmise Akinwansola on May 8, 2016.