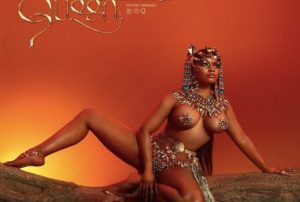 American hip hop force, Nicki Minaj serves the visuals for the song "Hard White".
"Hard White" which is a single off her album Queen gets a lovely video directed by Mike Ho.
In the video, the rapper can be seen assuming a throne, donning an array of bejeweled crowns as she affirms her reign as a Queen ruling a world where ghoulish figures creep around.
Watch video below.