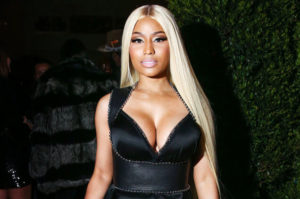 Nicki Minaj is so exceptional in her fourth album "Queen" which comprises of several hit singles.
She showcases her talent on another part after taking shots at her ex-boyfriend, Meek Mill and DJ Khaled on one of the song.
On the album's third track "Barbie Dreams", Nicki took shots at Meek Mill for being a frequent visitor in her DMs.
"Meek still be in my DMs, I be havin to duck em/ I used to pray for times like this..face ass when I fuck em."
Meek and Nicki started dating in 2015 and it all seem they were totally over each other in love, they even jumped on the same track with Chris Brown titled "All Eyes On You". But in 2017, Nicki comfirmed their split as she wrote on twitter "To confirm, Yes i'm single".
On the same "Barbie Dreams", Nicki also slams Dj Khaled which reveals that both ain't in good terms.
"Had to cancel DJ Khaled, boy we ain't speaking/ ain't no fat n—a tell me what he ain't eating."
Listen to Nicki Minaj – "Barbie Dreams" below: