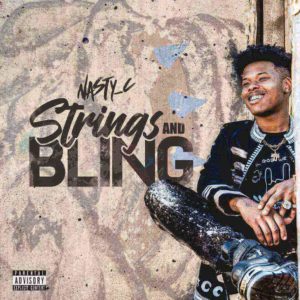 The coolest kid in Africa, Nasty C finally drops his much anticipated album titled "Strings and Blings".
The new project which consist of 17 tracks sees Nasty C talk about his life with production from the likes of American producer Blu Magiq, Gemini Major, Tweezy, Gobbla and Nani.
It also features cameo appearances from, A$AP Ferg, Rowlene and Kaien Cruz.
Some of the tracks on the album are Blsiters, Jungle, No respect, Legendary, You palyed yourself and so on.
While speaking on the album, the rapper says:
Strings refers to the string instruments on the album but it also refers to the idea of a string of connections, there's a connection to the first person I call when I get into trouble. A connection to the person I speak to when I'm low, the spirit – that's my mother. There's a connection to friends.
Bling is meant in the literal sense. But it also means to shine and be out there. It's about being confident like how I say: 'I was talking to God like I was talking to my bro/He said I gave you what you need to release your inner glow'.
Listen below