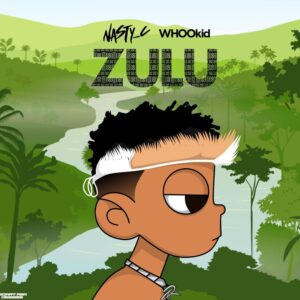 Here is Nasty C and DJ Whoo Kid with their collaborative project titled "Zulu" mix-tape.
The 'Zulu' mix-tape comprises of 11 tracks with features from the likes of T.I, Crowned King and Mishlawi.
Some of the songs on the project include Poetry, We made it, Palm trees, Screetched, U know it is, High Key, They Don't and so on.
The project also comes a a teaser to what we about to Nasty C's upcoming project "Zulu Man With some Power" album.
Nasty C & Whoo Kid – Zulu Mixtape Mp3
Artist Name: Nasty C & DJ Whoo Kid
Title: Zulu Mixtape
Year Released: 2020
Category: Audio
Listen and enjoy below: