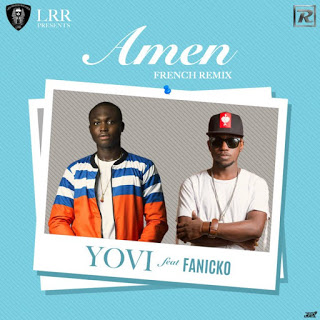 LRR entertainment finest, Yovi takes advantage of his trending record "Amen" and delivers a French remix.

On the "Amen (French remix)", he featured Fanicko from Republic of Benin.
Yovi sound just as good as the original version; same lyrics with a different language.
Enjoy the song produced by Ozedikus, mixed by Marqai.