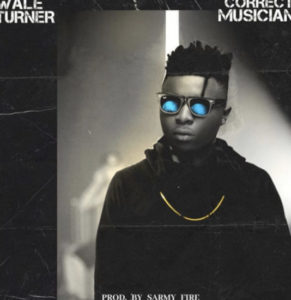 Wale Turner thrills with an amazing rap song "Correct Musician" as he stays consistent in the Nigerian music industry.
"Correct Musician" is a mid tempo hop hop tune with lots of energy in it.
Wale Turner hasn't lost his vibes as he infused his lyrical terms ideally with play on words.
Listen and enjoy below:
DOWNLOAD MP3: Wale Turner – Correct Musician