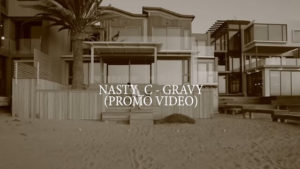 Coolest kid in Africa and hip hop ambassador, Nasty C starts the year with a brand new visual for his song "Gravy".
"Gravy" which is one of the single off his recent album "Strings & Bling", gets a befitting visual as it promotes its album.
Nasty C have been giving his fans hits back to back with every release an anticipation for more. His previous videos was simply a tease i guess as he entertains with a brand new one.
RELATED: Kizz Daniel – Ghetto Ft. Nasty C
The video is hot by Nasty C's personal photographer, EyesofTeddy.
DOWNLOAD VIDEO: Nasty C – Gravy