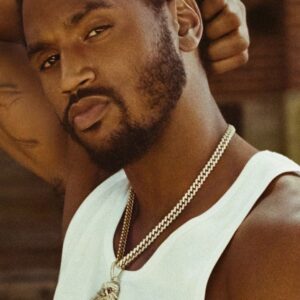 Trey Songz – Sleepless Nights Mp3 Audio download. American R&B singer, Trey Songz team up with the Nigerian Afro-pop star, Davido on his single titled "Sleepless Nights".
The song "Sleepless Nights" which is produced by G-Major and Yung Lan, is one of the song off Trey Songz 8th studio projec "Back Home" album.
The album comprises of 22 tracks with features from the likes of Summer Walker, Ty Dolla $ign, Davido and Swa Lee.
Quotable Lyrics
What you not gon' do
When you downtown, out all night?
I don't call you right
But you downtown, out all night (Downtown, out all night)
I don't you call you right
But you downtown, out all night
Downtown, out all night

You dey online, but you no dey reply
Too many things goin' through my mind
Got me fucked up, you no dey try
Callin' your phone, why youno dey pick up, yeah?
I switch it on, follow your eyes
Don't wanna see you with another guy
You no dey fuck with me, look me in the eyes
Mi ah no dey fire, hoop, I hope you realize (Oh, oh)
Times like these, they make me feel like seh
I've been there wastin' my time (My time)
Not gon' sleep, I just take up my breath
That's just 'cause I can't stop thinkin' of you (Oh-oh, oh-oh, hey)
Listen and share below: