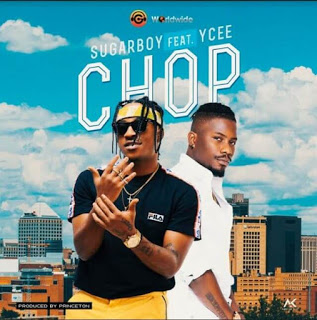 First time ever, G-worldwide entertainment artiste, Sugarboy features Ycee on his new single "Chop".

The song which is his first for the year brings in Sugarboy's new sound and new style and with the perfect blend of his high life and Ycee unique vocal, this might just be another irresistible potential hit single.
As produced by Princeton, Sugarboy gets to capitalize on the cathy beats as he shows off his romantic lines.
Enjoy.