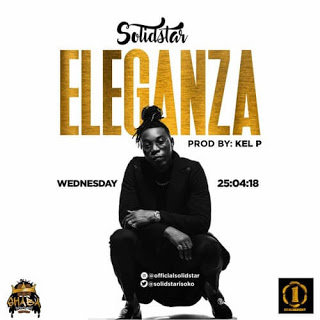 With a successful outing in 2017, Nigerian singer and songwriter, Solidstar comes through with his first single of the year titled "Eleganza".

"Eleganza" which is released under his new imprint Shaba entertainment, is a groovy dancehall tune which is set to rock the air waves.
Produced by Kel P.
Eleganza is available on digital platforms.
RELATED: Solidstar – Emi O Mo
Listen and enjoy below: