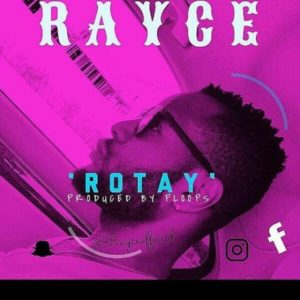 Just after a long time away from the music scene, Rayce finally returns with a new vibe titled "Rotay".
May be he is here to stary or just another fluke, we will get to know with this potential hit.
"Rotay" is Rayce first single of the year and it's certainly down to thrill all music lovers.
Its totally a feel good sound that will put you in the mood on dance floor.
Not without mentioning the amazing beat produced by Ploops, the song is intended to revive his position in the music industry.
listen, download and enjoy below: