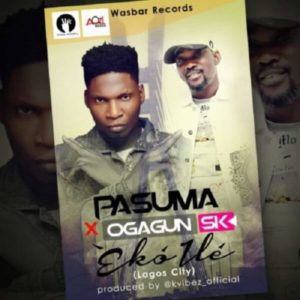 From the stables of Waslar Records, here comes a new single "Eko Ile" (Lagso City) from the fuji music sensation, Pasuma.
As the election approaches, Pasuma comes through with his debut single of the year which enlist his frequent collaborator, Ogagun SK.
Even as fans anticipate a joint between Pasuma and Davido, here is "Eko Ile" produced by K Vibez.
No doubt Pasuma has shown his versatility and consistency in the music industry, he has been able to showcase his talent in both Fuji and so called street pop songs.
For now, listen and download "Eko Ile" by Pasuma.