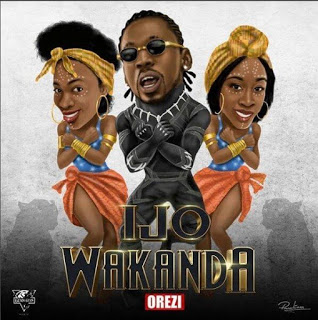 Out of creativity from the award winning movie "Black Panther", singer Orezi has dropped a new single titled "Ijo Wakanda".

"Ijo Wakanda" as produced by Dapaiano, is an attempt by the singer to suggests he knows how to boogie like the people from Wakanda.
While music lovers are ready to groove to this lovely single, we do hope this is not a lazy attempt by Orezi to score a hit off the success of Black Panther.
Recall that the movie is now the highest grossing superhero movie ever having made nore than $1 billion worldwide.
Listen to the song Orezi – Ijo Wakanda below