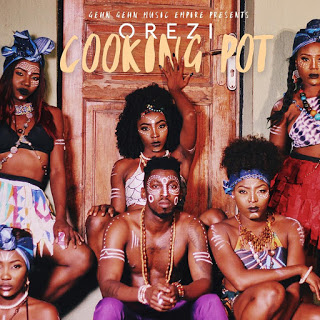 Ghen Ghen Music empire presents Orezi with the much anticipated new single titled "Cooking Pot".

In this new record "Cooking Pot", Orezi addresses several issuesincluding, Alcoholism, domestic violence, rape and makes a stand for consensual sex.
"Cooking Pot" is an afrobeat song produced by TymG and mixed by Ex-O, which Orezi uses to talk about some serious issues facing the society.
In his words:
"Not your regular type of jam, something different for the fans"
Listen and enjoy.