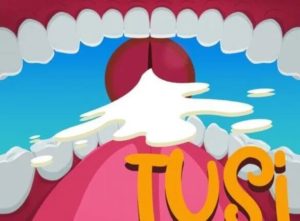 Oladips is definitely not your mate when it comes to indigenous rap verse hit as he serve the single "Tusi".
"Tusi" is a true definition of an isolation song with dance rhythm to reveal its real concept.
It sees Oladips talk about how he has been able to cope with the quarantine season without his usual ways with the beautiful ladies.
As produced by AykBeats, he comes through with his second official single of the year after recording massive success with his previous entries such as Ikebesupa and Twenty Tiri K.
Its a warm up to his forthcoming project which promises lots of hit singles.
Every of its lyrics has a meaning to explain with punchlines for your pleasure.
Listen and enjoy below: