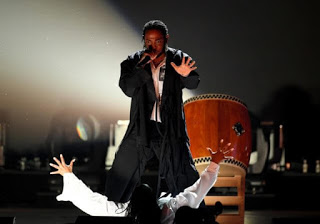 It's just a cool moment for Kendrick Lamar who was supposed to only contribute few songs to the soundtrack of Black Panther as said by Ryan Coogler, but turned around for the best.

Soon when the director show the rapper his work on the Marvel movie, he just felt like to make the whole thing.
Coogler had revealed while in an interview with NPR that he has been a fan of Lamar ever since he heard his song and also had plans to work with him to some extent.
However, Coogler got to meet Lamar in April 2017 just after the release of DAMN with an offer to record some songs for his Marvel debut.