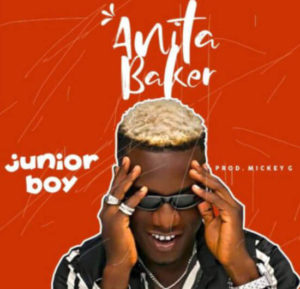 Still with his signature hairstyle of colored hair, Junior Boy thrills more with his style of music on the new single titled "Anita Baker".
"Anita Baker" is an afrobeat tune mixed with percussion with a fine blend of good lyrics.
Produced by Mickey Gee, mixed and mastered by Spiritual beats.
RELATED: [Music] Klever Jay – Legal Tender Ft. Junior Boy
Listen and enjoy below:
DOWNLOAD MP3: Junior Boy – Anita Baker