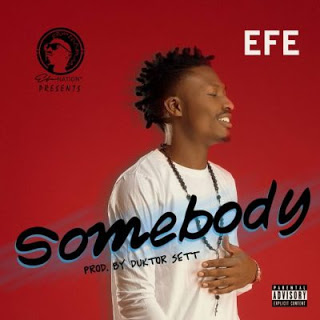 Big brother Naija (See Gobe) 2017 winner, Efe Michel Ejeba popularly known as Efe, drops a brand new tune for his fans worldwide which he called "Soembody".

The song which was produced by his in-house producer, Ducktor Sett comes as an appetizer as we keep our fingers crossed for the official music video to his hit track "Based On Logistics #BOL.
The 1K1M ambassador has really got something exciting to the delight of his fans as he took to his twitter page saying: "#EfeNation while we await the release of the #BOL video….Should i drop a new dance….Cuz i feel like giving you guys a song to dance to".
Yes his is truly a danceable feel tune as he further emphasize on knowing "somebody that knows somebody"
Listen and enjoy.