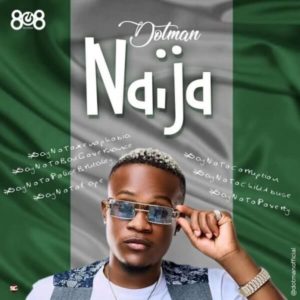 In the midst of the troubles Nigerians have been facing in SoutAfrica, 808 Records front line artist, Dotman delivers a single titled "Naija" (SayNoToXenophobia).
The fresh single from Dotman, sees him talk about police brutality, bad governance, xenophobia, corruption among others.
The freestyle "Naija" serves as a cry out for a better country with hope for a better life for the Nigerian Youths.
Dotman used the opportunity to voice out his opinion on the situation bothering the Nigerian economy.
RELATED: [Music] Dotman Nomali (Prod. Mr Lab)
Listen to "Naija" (SayNoToXenophobia) by Dotman and share your thoughts.