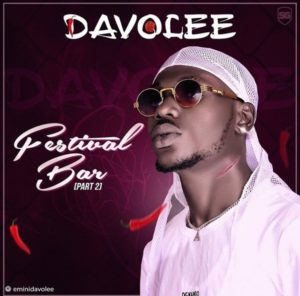 Davolee serves the part two of his well received single "Festival Bar".
Even when it was made known that the song "Festival Bar" is to be continued, many had thought it was a kind of stunt but to everyone's surprise, here comes another excellent delivery with more astonishing lyrics.
The part two of Festival Bar comes with more drama and rap story for listeners pleasure as Davolee speaks to the street in a well cultured manner.
RELATED: [Music] Davolee – Way
Listen, enjoy and share below:
DOWNLOAD MP3: Davolee – Festival Bar Part 2