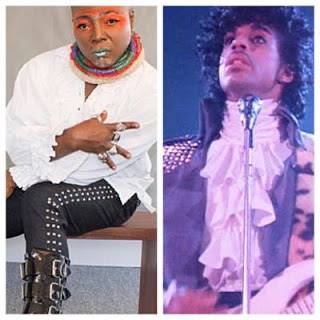 Just about the right music at the right time. In Loving memory of the late prince, Charley Boy is out with a tribute song for his late idol, Prince. A highlife rendition of one Prince's popular songs, "Kiss" Typical of Charley Boy he has decided to make his own version free and available to everyone,
insiders are even seeing this gesture as a teaser to Charley Boy's great come back move to his first passion,which is music.
Rumour also has it that the the AreaFada is in the process of releasing an EP cd of his current songs where he featured some notable top Naija artiste.
Chill and enjoy AreaFada's version of "Kiss" which is produced by Don Adah.