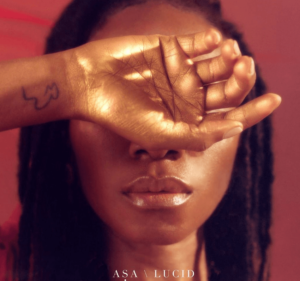 French-Nigerian vocalist, Bukola Elemide popularly known as Asa delivers a cool tempo tune titled "My Dear".
The new single "My Dear" is one of the songs off her forthcoming album "Lucid" scheduled to be released on October 11.
She already has 3 albums to her credit which include Asa, Beautiful Imperfection and Bed of Stone.
Boast of numerous hit singles such as Fire on the Mountain, Mr Jailer, Be My Man, Eyo, Dea Again, Ba Mi Dele and so on.
With her numerous hit singles, music lovers across the globe can't just wait to get hold of her new project.
Asa has proved to be one of the versatile Nigerian singer with music genres of Pop, Jazz and indie pop
She is simply a multi-talented singer known for her signature musical instrument, Guitar.
Asa's brilliance has just been displayed in the calmness of the 'Live Session' of 'My Dear', while occupying the mind with powerful lyrics.
RELATED: [Music] Asa – The Beginning
Listen and share your thoughts below:
Watch Live version of 'My Dear' below: