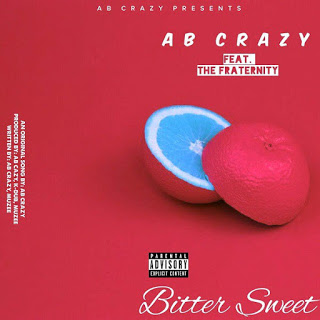 Sequel to his attention grabbing singles "Omika" and "Ego", Hip hop force, AB Crazy returns with yet another exciting one titled "Bitter Sweet".

"Bitter Sweet" which is the second official single of the year by AB Crazy, is a lovely new joint featuring The Fraternity.
It's a massive one from the rapper as the song is produced by AB Crazy, K-Dub and Muzee.
Moreover, enjoy this even as we witness the release of his Blue Skies album which comprises of ten tracks including songs like; Gang Gang, Sorry, Nobody.