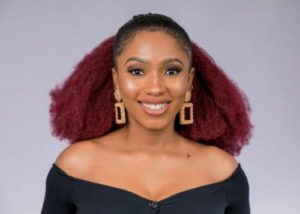 The Big brother Naija Season 4 "Peppper Dem" has come and go but not without a record breaker with its first female winner as Mercy.
Mercy won the reality show among other contestants including the top four, Mike, Frodd, Omashola and Seyi.
It's the winner takes all and so Mercy took home the N30 million cash prize, Innoson SUV worth N25 and some other interesting benefits.
Mike had won the Arena prize of N2 million while Seyi had won the One.org competition prize.
However, Mercy had emerged winner of the Big brother Naija season 4 with a vote of 41.77 percent beating Mike who emerged runner up with 19.94 percent.
See how viewers voted below: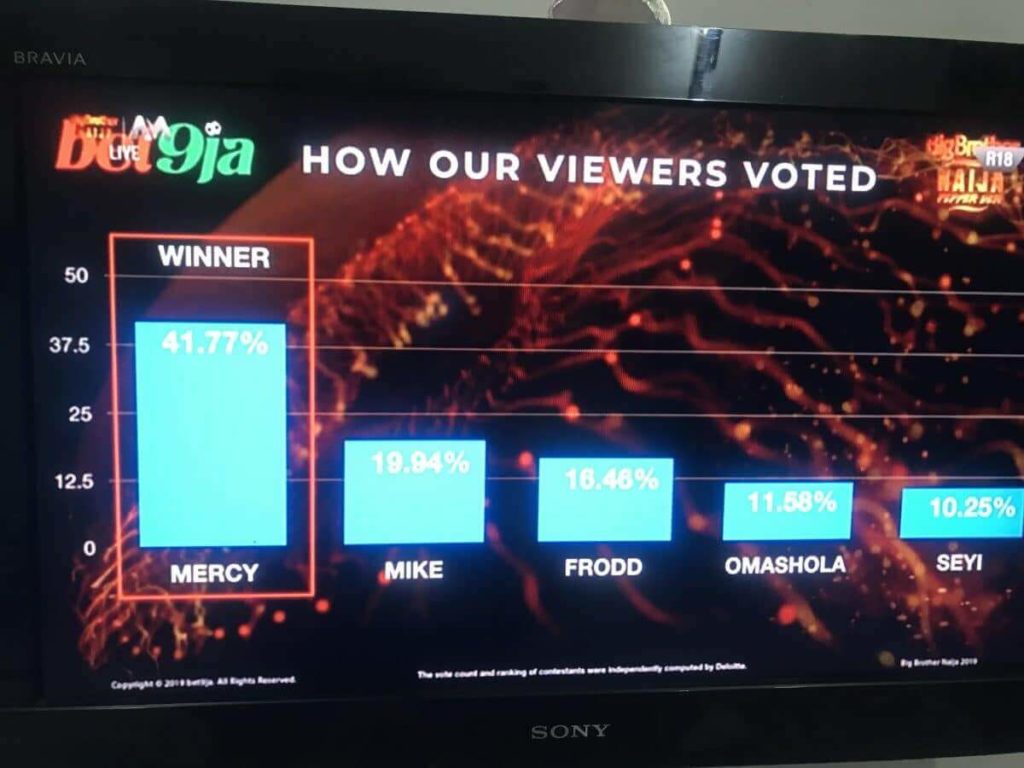 See reactions from Nigerians below:
@adeola_bubu, "Mercy Becomes 1st Female to Win Big Brother Naija. Congrats to her."
@Funmi_forever, "@BBNaijaFans It's obvious all along that Mercy would win after Tacha was disqualified. That 240m electronic votes is huge o, 50m in a week is serious from lazy Nigerians."
@Buztimelin, " So Tacha fans couldn't vote for Mike just so that Mercy doesn't win? Fake fans only making noise on our timeline for nothing."
@Cutiswit, "I'm happy that mercy won it for the women and she played her game WELL. Buying immunity to the finale was pure gangster."
@Mike didn't win the money. But he is a winner, WISH HIM ALL THE BEST because HE DESERVES IT AND MORE MAHN!!!Congrats to Mercy. I hope she gives Ike part of the money though. It's only right."
@Ambadsadoriliver, "Lamborghini with a double of Mike's vote. How was that even a contest with such numbers? Congratulations to Mercy. "
@tomifab, "See the margin!!!! that's how you win!!, my Lamboo. People were ready to make jest of me but they failed! #BBNaijaFinale."
@Rutina57, "Two Queens were meant to be on that stage tonight. I hope women learn from this. Uplift each other up instead of tearing down yourselves. Congratulations Lambo! "
@Ckhot, "So now, I can categorically say my dream does come true. Saw it that Lambo was gonna win, but I wasn't sure of the dream interpretation. Finally this is it. Congrats Mercy. #BBNaijaFinale."
@SemiloreAkani, "Buhari's heart is beating fast right now, in a few minutes Nigeria will face him again."