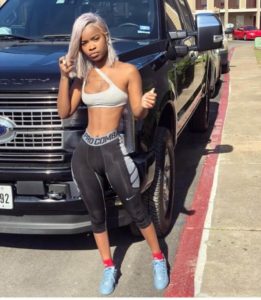 An Instagram model identified as Baby Doll has left many online users in doubt with her extremely tiny waist.
While many had accused her of removing some of her ribs, some had said its the work of photoshop, Doll had claimed that her waist is natural and that her wasit has always been tiny but she just gained weight on her hips.
Baby Doll is an Atlanta based model who appeared in Travis Scott's sicko mode video. She also has amazing followers of 500, 000 on Instagram,
See more photos below.