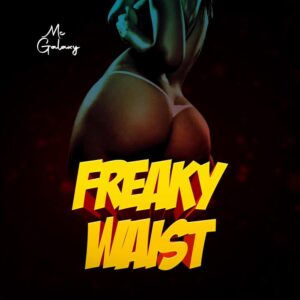 Sultry singer with amazing vibes, MC Galaxy comes through with another song for the ladies titled "Freaky Waist".
MC Galaxy has got juice and soft spot for the beautiful ladies and here is one for you all.
A freaky freaky daddy for the freaky freaky waist with production credit from Blaise Beatz.
He had previously released a love single "Valentine" with every ladies at heart.
MC Galaxy – Freaky Waist Mp3
Artist Name: MC Galaxy
Song Title: Freaky Waist
Duration: 3:07
Genre: Afro-pop
Record Label: MCG Empire
Year Released: 2020
Category: Audio
Listen and share below:
DOWNLOAD Freaky Waist By MC Galaxy