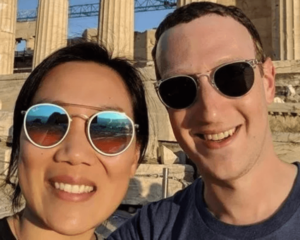 Facebook CEO, Mark Zuckerberg and his beautiful wife, Priscilla Chan are celebrating their 7th wedding anniversary today.
Mark and his wife had shared a selfie from their vacation in Greece with a caption:
"Celebrating 7 years of happy marriage at the temple for goddess of wisdom".
Mark Zuckerberg and Priscilla met at the Harvard University. They began dating in 2003 before eventually tying the knot in May 2012.