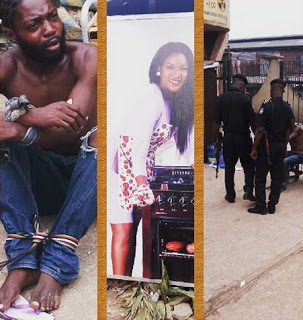 Pictured above is a mentally unstable man who has been disturbing a retail store owner in Lagos over Omotola Jalade's picture.
According to an instagram user who shared this picture, the man has invaded the store on several occassion demanding to have his wife back.

He came back yesterday with a knife making his usual demand but the issue was brought quickly to the notice of the police by the store owner of which they were able to overpowered the man.
Source: Naijagists