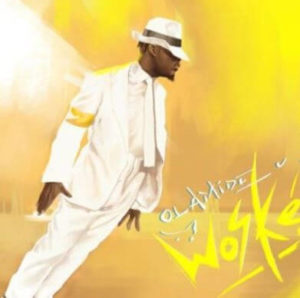 Olamide seems not to relent in churning out street vibes for his fans and here is "Woske" for the music lovers out there.
"Woske" which was produced by Killertunes was immediately accompanied with an official music video directed by Unlimited LA.
The song is already gaining massive airplay with different Zanku dance vibes to go along with and here is the lyrics.
Olamide – Woske Lyrics
[Intro]
Oshey
Ra ye oshi, Ra ye oshi
Shabalistical
[Pre-Chorus]
Emi o ra ye oshi
Mi o ra ye oshi
Bobo ko fo'shi
Awon eyan mama ko fo'shi
Ta lo na owo oshi
E mi o na owo oshi
Bobo ko fo'shi
Awon eyan mama ko fo'shi
Eh, oya
[Chorus]
Woske ye wo
Woske ye wo
Woske ye wo
Woske
To ba ri omo to fine
Woske ye wo
Woske ye wo
Woske ye wo
Woske
Ah! Coca cola bottle shey dewo
Woske ye wo
Woske ye wo
Woske ye wo
Woske ye wo
To ba ri omo toh fine
Woske ye wo
Woske ye wo
Woske ye wo
Woske ye wo
[Verse 1]
Eruku ti finesse, ishey Southy
Omoge oya move dat thing
I like that thing wey you do that thing
I love you so much, are you doubting?
Say if you wanna get down honey
I flip flows the way i flip my money
From Naira to Rands
Naira to pounds
I'm killing the beat, I'm digging the ground
People dey vex cause dey want to dance
They want to feel the groove and the bounce
Na me dey make them dey act like a tout
I spit fire when I open my mouth
I'm killing the beat, I'm digging the ground
People dey vex cause dey want to dance
They want to feel the groove and the bounce
Na me dey make them dey act like a tout
[Pre-Chorus]
Emi o ra ye oshi
Mi o ra ye oshi
Bobo ko fo'shi
Awon eyan mama ko fo'shi
Ta lo na owo oshi
E mi o na owo oshi
Bobo ko fo'shi
Awon eyan mama ko fo'shi
Eh, oya
[Chorus]
Woske ye wo
Woske ye wo
Woske ye wo
Woske
To ba ri omo to fine
Woske ye wo
Woske ye wo
Woske ye wo
Woske
Ah! Coca cola bottle shey dewo
Woske ye wo
Woske ye wo
Woske ye wo
Woske ye wo
To ba ri omo toh fine
Woske ye wo
Woske ye wo
Woske ye wo
Woske ye wo
Woske
[Verse 2]
No competition je kan mo
I'm the number one, not the second one
Them blow me 2 times, won da'ran
Wo ni pe mo ni bars bi ele'won
Gbedu toh bad, to ji'na
Badder man na badman original
No face No case Criminal
Omo to ba lo dan wo a ji'na
They cannot stand the stamina
Dey chop people like cannibal
A different kind of animal
Pray make them no vex me, Amina
Chop chop chop people like cannibal
A different kind of animal
Pray make them no vex me, Amina
[Pre-Chorus]
Emi o ra ye oshi
Mi o ra ye oshi
Bobo ko fo'shi
Awon eyan mama ko fo'shi
Ta lo na owo oshi
E mi o na owo oshi
Bobo ko fo'shi
Awon eyan mama ko fo'shi
Eh, oya
[Chorus]
Woske ye wo
Woske ye wo
Woske ye wo
Woske
To ba ri omo to fine
Woske ye wo
Woske ye wo
Woske ye wo
Woske
Ah! Coca cola bottle shey dewo
Woske ye wo
Woske ye wo
Woske ye wo
Woske ye wo
To ba ri omo toh fine
Woske ye wo
Woske ye wo
Woske ye wo
Woske ye wo, Boy
[Outro]
Tee-Y Mix