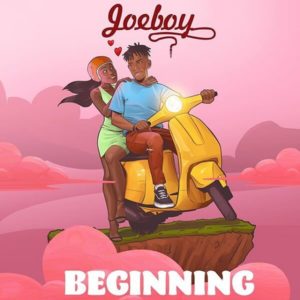 We can't say enough how amazing Joeboy's new single "Beginning" has been well received.
As produced by the serial hit maker, Killertunes, Joeboy moves away from the success of his previous hit "Baby" which is still enjoying massive airplay.
You want to sing along to the new potential hit, here's the lyrics.
LYRICS: Joeboy – Beginning
Omo walai
If them point gun to my head say make I deny you
I go tell them sey lai lai
No be lie
I fit to spend all of my money on you [oh no]
Spend a couple couple milli on you [yeah yeah]
Give you loving till you say e don do [ye ye]
Special type of feeling that I feel when I'm with you
O n du n Mo mi anytime wey I dey with you
I want your heart and soul and your own body too
I can't let you go
I'm beginning to begin to fall in love
I'm beginning to begin to fall in love
I'm beginning to begin to fall in love
This love no be ordinary thing
You suppose to be one night fling
But now I don dey catch feelings
I dey vex when i see you with another person
Oh no
I no dey concentrate no more
Make we felicitate jowo
Hold me tight and rub on my head baby o
Make I feel alright [ye ye]
Special type of feeling that I feel when I'm with you
O n du n mo mi anytime wey I dey with you
I want your heart and soul and your own body too
I can't let you go
I'm beginning to begin to fall in love
I'm beginning to begin to fall in love
I'm beginning to begin to fall in love
Ohema o as I dey call you make you answer [fall in love o]
As I dey call you make you answer
As I dey call you make you
I'm beginning to begin to fall in love
Ohema o as I dey call you make you answer
As I dey call you make you answer
As I dey call you make you answer
So whenever you hear this vibe
I just want you to vibe with it
'Cause it's a banger
Joeboy give them
Joeboy give them
Joe Joe Joeboy 'pon deck