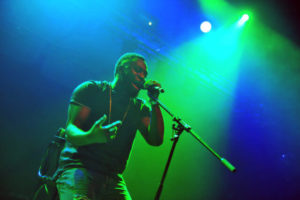 South London rapper, Blaine Cameron Johnson well known as Cadet, has died aged 28.
According to reports by BBC, the rapper was said to have been involved in a car accident on his way to perform at Keele University and died early Saturday morning.
His death was confirmed by his family on the rapper's private Instagram account where they wrote:
"the family appreciate your patience and will share with you any information as and when we can."
His cousin, Krept also wrote in a tribute on twitter:
"My life will never be the same again. I love you and will forever miss you. I can't believe it. I am heartbroken."
Cadet who is known for his series of freestyle videos, came to limelight with the release of his debut mixtape The Commitment.