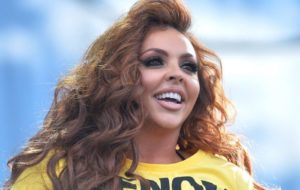 One of little mix member, Jesy Nelson has been under backlash for singing along to R Kelly's song.
The British singer was seen partying on Saturday night in London with some her friends where she recorded herself dancing and singing along to R. Kelly's "Ignition (Remix).
In the clip which has since been deleted from Jesy's page, you could hear her singing the first verse of the song as she playfully touches her pal's face.
Well, it seems some her fans didn't like that as some of them expressed their disappointment.
An online user wrote:
"Jesy Nelson what the f**k? First you film a white person saying the n word and put it on Instagram and now you are bopping along with R Kelly after what has just happened?"

"Shame on you… I'm done with you, CANCELLED. You just ruin LM's reputation too. Bye sis."
Source – TMZ