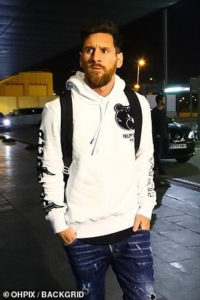 Its obviously the time of the year where everyone get to have a nice time with his family and this does not exclude the footballers.
Barcelona stars, Lionel Messi and Luis Suarez were spotted at Barcelona as they left their club for 2018, sitting top of La Liga.
Messi was pictured relaxed preparing to fly to Argentina while Suarez was flying back to his country Uruguay with his kids.
See photos below.