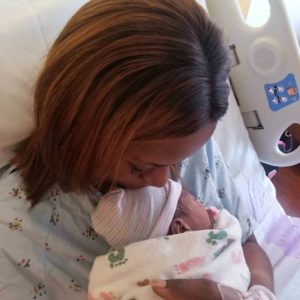 Popular blogger, Linda Ikeji has a lot to be thankful for as she turns 38 while still in the celebration of her new born baby.
This is absolutely one of the best year for Linda who took to her instagram page to show her gratitude while also pointing out that she is not yet maried.
The question now is who is the baby daddy? Would he still marry her?
"Happy birthday to me. Yay! Today September 19th, I turn 38 and I can say without any doubt that 2018 has been the best year of my life so far! I became a mum. Something that I always wanted and wondered when it will happen for me. On my 37th birthday last year, I went down on my knees and told God, you've blessed me beyond what I thought was possible but there's something I want more than anything else; to be a wife and a mum before my next birthday.

'We will talk about the wife one later… …but the one that was more important, the one my heart desired the most, he gave to me. My own child. Two days before my next birthday. Dear Lord in heaven, thank you. I don't know what I did, or what I keep doing to make you continually bless me and answer all my prayers," she wrote on Instagram.