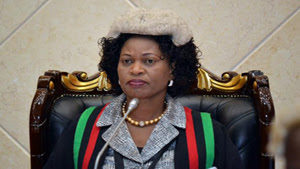 Wednesday saw the lawmakers in Malawi elected a female member of parliament as speaker for the first time in history of the Southeast African nation.
According to reports, Catherine Gotani Hara from the opposition Malawi Congress Party (MCP) had 97 votes against Esyher Mcheka Chilenje of the Democratic Progressive Party who had 93 votes.
However, the 193 seat parliament was dissolved in March this year ahead of the elections on May 21.
"The victory of Hara as first-ever female speaker of parliament is what every Malawian hoped for. Her election should encourage women that if you invest in girls, they can also become leaders," Eisenhower Mkaka, MCP lawmaker and party spokesperson, told a local station Zodiak after announcement of the voting results.