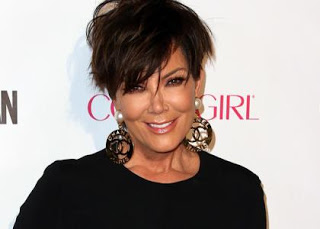 According to celebrity gossips,Her life appears to be chock full of fame and fortune, but Kris Jenner reveals in a new interview with People magazine that she's also suffered her fair share of tragedy.
The
"Keeping Up with the Kardashians" star discusses her close friendship
with the late Nicole Brown Simpson, noting that she helped her weather
the storm of a miscarriage.

Kris
shares, "There were some really great precious moments we shared,
[ones] that you have when you spend your life with someone… Before I got
pregnant with Kendall, I had a miscarriage at three months. Nicole
really got me through that. She told me, 'I promise you'll get pregnant
[again].'" Jenner also states that she gave Kendall the middle name
Nicole in honor of her slain friend.