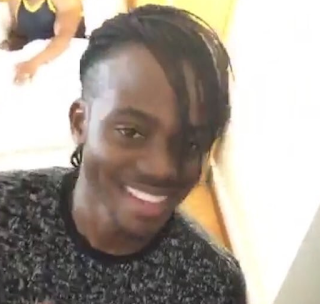 Mavin singer, Korede bello is known for his jerry curl hairstyle but it appears that the singer has switched to another hairstyle.

The singer in a snap video is seen with his hair more relaxed and
laid back. Some fans are displeased with the change and their comment is
not so pleasant, see a screenshot of a tweet posted below:


What do you think about his new hairstyle?