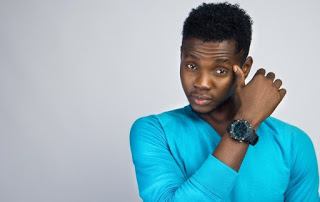 We had reported here that most ladies on social media are not happy with Kiss Daniel's lyric in his song "Yeba".

Their claims online is that the song is trying to promote s*xual harrassment, you can see their comments here.
However, Kiss Daniel who had an amazing performance last night at the Soundcity MVP awards 2017, has taken online to give reply to his fans.
See his tweet below:
D song teaches our ladies to speak out against wat they haven't consented 2 nd 4 d men to realise dat if a lady says No, No means No. Apologise nd don't go further, hence d reply by d guy…"sorry madam" D fact dat a lady agrees 2 dance wit u doesn't translate 2 sexual consent

https://t.co/LbfJuowJbI

— KISS DANIEL (@iamkissdaniel) January 12, 2018
Watch clips from his performance at the Soundcity MVP awards: