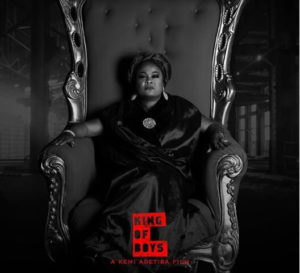 Film maker, Kemi Adetiba has announced that her long awaited movie "King of Boys" will premiere at the cinemas on October 21.
Ever since Kemi issued a statement last year that work had begun on her new movie, there has been much anticipation from movie lovers following the success of her debut directorial movie "Wedding Party".
Kemi has officially announced that the movie will be premiered in the cinemas from October 21st.
She shared the news with the caption:
"Now time for the arduous task of figuring out what I'm going to wear. HELP."
The new movie features A-list actors such as Sola Sobowale, Adesua Etomi, Jide Kosoko, Sharon Ooja, Paul Sambo, illBLiss, Demola Adedoyin, Osasa Ajibade, and Remilekun 'Reminisce' Safaru.
"King of Boys" follows the story of a businesswoman and philanthropist, Alhaja Eniola Salami who is loved by many, feared by most an known by a select few.
As her political ambitions see her outgrowing the underworld connections responsible for her considerable wealth, she's dran into a power struggle that threatens everything she holds dear.
To come out of this on top, she will need every ounce of the cunning and strategy that took her to the top, as well as the loyalty of those closest to her. But who can she really trust?