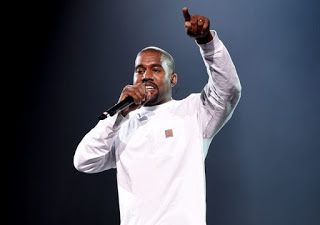 After severall tweets by Kanye in suport for Trump administration, the rapper released a single titled "Lifet yourself" on friday which contains lyrics that confirmed his love for the president.

Also , the American rapper dropped another song on saturday titled 'Ye vs The People" which features T.I. Kanye and T.I are on opposte sides of a debate over Trump administration.
Kanye West uses this medium to express his own views about the current political situation of America while also giving T.I a chance to resonate with most democrats in America.
Howver, Kanye West also revealed that his album is set to be released on June 1 and also projects with Kid cudi, Nas and Teyanor Taylor coming later in the year.