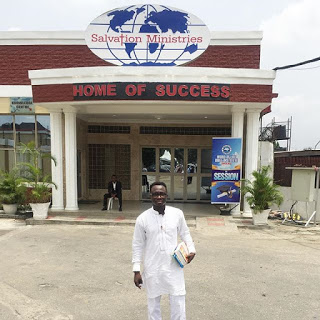 Popular comedian, Julius Agwu has been began the process that will see him become a minister of God. He shared a photo of himself standing in front of a bible school in Porthacourt on istagram on Monday afternoon. He captioned it;

"#TODAYinPORTHARCOURT My 1st Day in #BIBLESchool
#AlmightyGOD IS DOING A NEW THING IN MY #LIFEasIseeiT "
However, if Julius becomes a pastor, it won't be surprising as he is not the first celebrity to work for God.
Over the years, many celebrities have taken to church after their entertainment industry stopped booming.