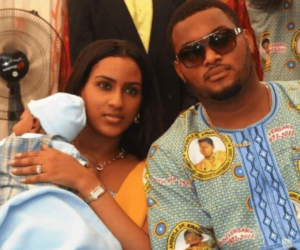 Actress, Juliet Ibrahim's ex-husband, Kwadwo Safo has finally react to claims of impregnating another woman during their marriage.
Juliet Ibrahim had claimed that Kwadwo Safo moved on with another woman whom he impregnated in her new book. She also stated it again while calling out TV presenter, Akuko Perming who had told her to go back to her husband.
Kwadwo reacting to Juliet Ibrahim's claims, wrote:
Well….. I never told my side of the story and I don't think there is the need to. Reason is am busy thinking of new models and how best to use this new automobile policy Government has launched not to waste my time on someone's made believe life story.