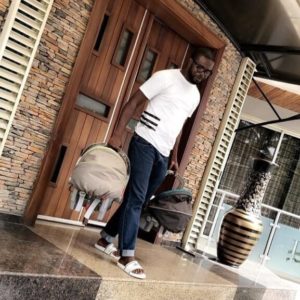 Ever since the entertainer JJC Skillz and his wife, Funke Akindele welcomed a set of twin boys, the new and proud dad are still basking in the euphoria.
JJC shared the photo of him as he steps out with his kids, he wrote:
"Isaiah 61:7. Instead of your shame you will have a double portion, And instead of humiliation they will shout for joy over their portion Therefore they will possess a double portion in their land, Everlasting joy will be theirs. #thankgoditsfriday #doublejoy love you my queen @funkejenifaakindele".
The singer had earlier revealed why he got married to the actress.
He said he had approached Funke Akindele in 2012 after he had a dream that he would get married to the actress.
He made it known that things didn't work out between them in 2012 but four years later, he pursued his dreams and got married to the actress.
JJC also urged Nigerians that they should pay attention to their dreams because they could be telling you things you don't know.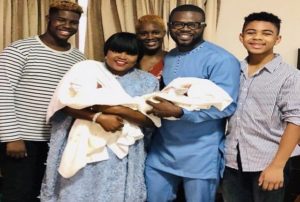 He wrote:
"I have to testify. God is great. I had a dream one night around Christmas 2012 that I will be married to Funke Aakindele and believing in the mighty God I trust, I approached and she didn't believe me.

"A week of romance ended, we broke up and I wrote a song to send a message of what is to come.

"My God has never lied or lead me astray. A year later she had a calling to find me and so the story continues. The Master architect is at work."