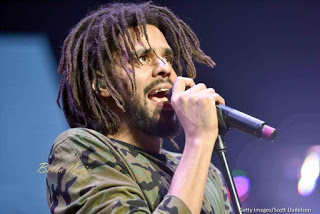 Fans of J.Cole are in for a special treat as the rapper is set to drop another album titled "KOD".

On Monday, the rapper had announced a surprise concert at the New York Grammercy Theatre based on a "First come, first served" basis. The flyer for the show also warned that there should be no cameras, bags or phones.
Just after the announcement, J.Cole changed his profile pic and background which led fans to suspect he was about to drop a new project.
However, the multi-talented rapper did not disappoint as he drop a tweet to confirm the whole thoughts.
New album. KOD 4/20

— J. Cole (@JColeNC) April 17, 2018