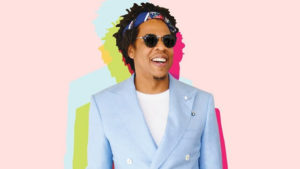 American rapper, Shawn Corey Carter, well known as Jay Z, has been recognized by Forbes as the first hip hop artist to become a billionaire.
According to the American business magazine "Forbes", Jay Z has been able to achieve this feat through his multiple business ventures.
Jay z who has multiple streams of income, is involved in almost everything from music to real estate and even stakes in major companies such as Uber.
What;s Jay z's net worth?
"To calculate his net worth, we looked at the artist's stakes in companies like Armand de Brignac champagne, applying our customary discount to private firms. (He owns 100% of Armand de Brignac and has partial ownership of the other companies.) Then added up his income, subtracting a healthy amount to account for a superstar lifestyle. We checked our numbers with a roster of outside experts to ensure these estimates were fair and conservative. Turns out, Jay-Z really is a business, man." – Forbes
Below is the outline of Jay Z's net worth:
Armand de Brignac – $310 million
Cash & investments – $220 million
D'Ussé – $100 million
Tidal – $100 million
Roc Nation – $75 million
Music catalog – $75 million
Art collection – $70 million
Real estate – $50 million
Armand de Brignac – $310 million