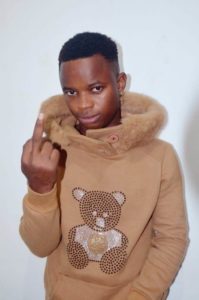 Fast rising Nigerian multi-talented singer, Lawrence Godwin Kingsley popularly known with the stage name Kaptain Kush, has proved to be a force to reckon with after countless of hit releases back to back.
He might not have the fame for now but he is certainly going places with his songs already getting the needed exposure.
Kaptain Kush is an incredible singer with diverse music genres of Afro-Pop and R&B.
His amazing vocals and flow on beat, has made his music easily addictive and relatable.
Kaptain Kush has been so consistent in dishing out good vibes. He has been quoted by several media outlets as an artiste who intends making music that will effortlessly outlive him and truly he has proved that he is here to stay.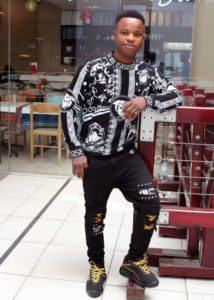 Ever since he came to limelight, he has released quite lots of exciting singles which include the likes of Mama, Heart Robber, Limbo and so on. He has also got huge followers across the various social media platforms and most especially on Instagram where his fans are enjoying his freestyles.
READ ALSO: Kaptain Kush Biography: Songs, Pictures & Untold Facts
Here is what Kaptain Kush has to say:
"Like I have always said, I want to make impactful music. One that would still be significant in many years to come.

I am focused on my goal which is to touch lives through this medium called music. Am I inspired by Wizkid and Davido? Ofcourse. I am a massive fan of both artistes. Their phenomenal achievements have served as inspiration to me. I love Wizkid and Davido but I will be bigger than them because I will build on the inspiration I get from their achievements. I am very confident of my mettle.

I have huge prospects in this industry but I also know the importance of patience, humility and consistency, so I'll ensure to take each step and each day at a time".
Kaptain Kush who already boast of amazing singles, is currently working on his project "Love and Breakup" (LAB) EP as he promised it will be loaded with unlimited good vibes. Fingers crossed!
You can reach out to him on Facebook @kaptain Kush and Instagram @Kaptainkushgram