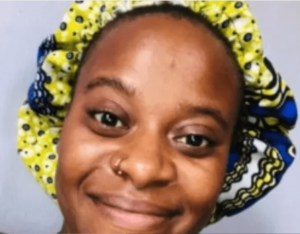 MTV Shuga actress, Helena Nelson has revealed that the she was s3xually abused by her mother's boyfriend when she was a child.
She also made it known that her older cousin who was 20 at the time s3xually abused her at 15.
In her words:
Where you sexually abused as a child? By whom and can you recount? I'll go first. Yes I was. By my mothers boyfriend for nearly 3 years. I was around 5.
When I was 12 I narrowly escaped being sexually abused by my older cousin who was past 20. There were also some older family members/friends of family members that would touch my newly formed breasts at 15. There was the pastors of most churches my mother took me to before I was 18. Most of these older men were already married with kids. Oh shit I forgot my mother's Police friend! She abused me for nearly a year".
Helena also reacted to the story of a follower of hers who claimed to have been abused by her mother's younger brother.
"I'm so sorry. Your mother failed you like mine did. Countless times we hoped our loved ones will see the things we've passed through. Or stand up for us. They never did. Some never noticed, some did and didn't do anything about it. I remember a friend of mine her step dad used to sexually abuse. Every time he gets her pregnant he gives the money to his wife (her mother o) to get it out. She fled the house after her 6th abortion when she finally came to terms with the fact that her family didn't love her. I don't know what happened after. I don't even know if she's alive now".