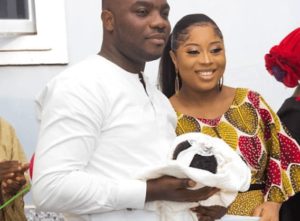 Nigerian gospel sensation, Benita Okojie has welcomed her seco0nd child with her husband, Olawale Adeyinka.
The excited mother took to social media to share the good news. she wrote:
"The Lord has blessed us with a Princess. Araoluwa Eden Adeyina. Only Jesus could have done it. The whole process was indeed a miracle. God hears! He is still doing wonders. God gave us a major testimony and we are eternally grateful!#IssaHealthyBabyGirl #olowogbogboro #JesusDidIt #IllshareTheTestimonySoon #IllShareMyDelieveryPlaylistToo,"
Just of recent, Benita celebrated her first child who turned a year older.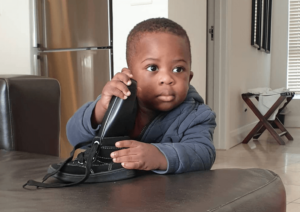 Here's what she wrote below:
Happy Birthday to my first and best son in the world. God's beloved and favorite.You have brought us so much. You are the definition of love and joy.
You are our answered prayer. God gave us his best when He gave us you. We are blessed because we have you and your sister. Today, as you turn a year older, may the light of God continue to shine on you.
You will fulfill destiny in Jesus Name. Your joy and laughter will never seize. You will impact your world positively for Christ in Jesus Name. I love you forever and a day more my Ayotunzzzz
Benita Okojie and her husband walked down the aisle on November 26, 2016.